ABOUT US
Dragon Informatics Corporation is a 21 years old, private owned Hungarian SME.

Missions: Cluster management for Smart Region Innovation Cluster; EU-XPERIENCE project management; Automatic Identification and management /Mifare card system, RFID for industry automation/

Regionally wide business network stands by the cluster. ICT, Green industry or innovation management, there are no questions only answers from our more than 100 engineers and experts.

The CEE region is an emerging market. 100 million people live here, in more than 20 small countries, speaking more than 20 different languages. Establishing business is almost unavailable without local partnership.

Scientific Universities and R+D companies in the CEE region have already been in the blood system of the worldwide science life. You can find world leader development centers, R+D laboratories in Hungary and around.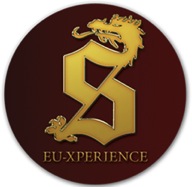 EU-XPERIENCE:
Our scientific conferences, best practice tours are the best choice to find partners, innovation method to apply and to exchange scientific and market information.
Our university background ensures the quality of the knowledge, while our industrial background will prove it in practice.
There are several important reasons to visit our conferences and best practice tours in the Heart of Europe.
Hopefully you will find your interest and make one step in your career enhancement.
2014
– this year is for Healthy and Safety food, Smart Agriculture and Smart City
2015
– for Kodaly method, Green Building, Nuclear Power vs Alternative energy
Partner universities:

University of Debrecen Centre of Agriculture

Széchenyi István University

Kodaly Institute